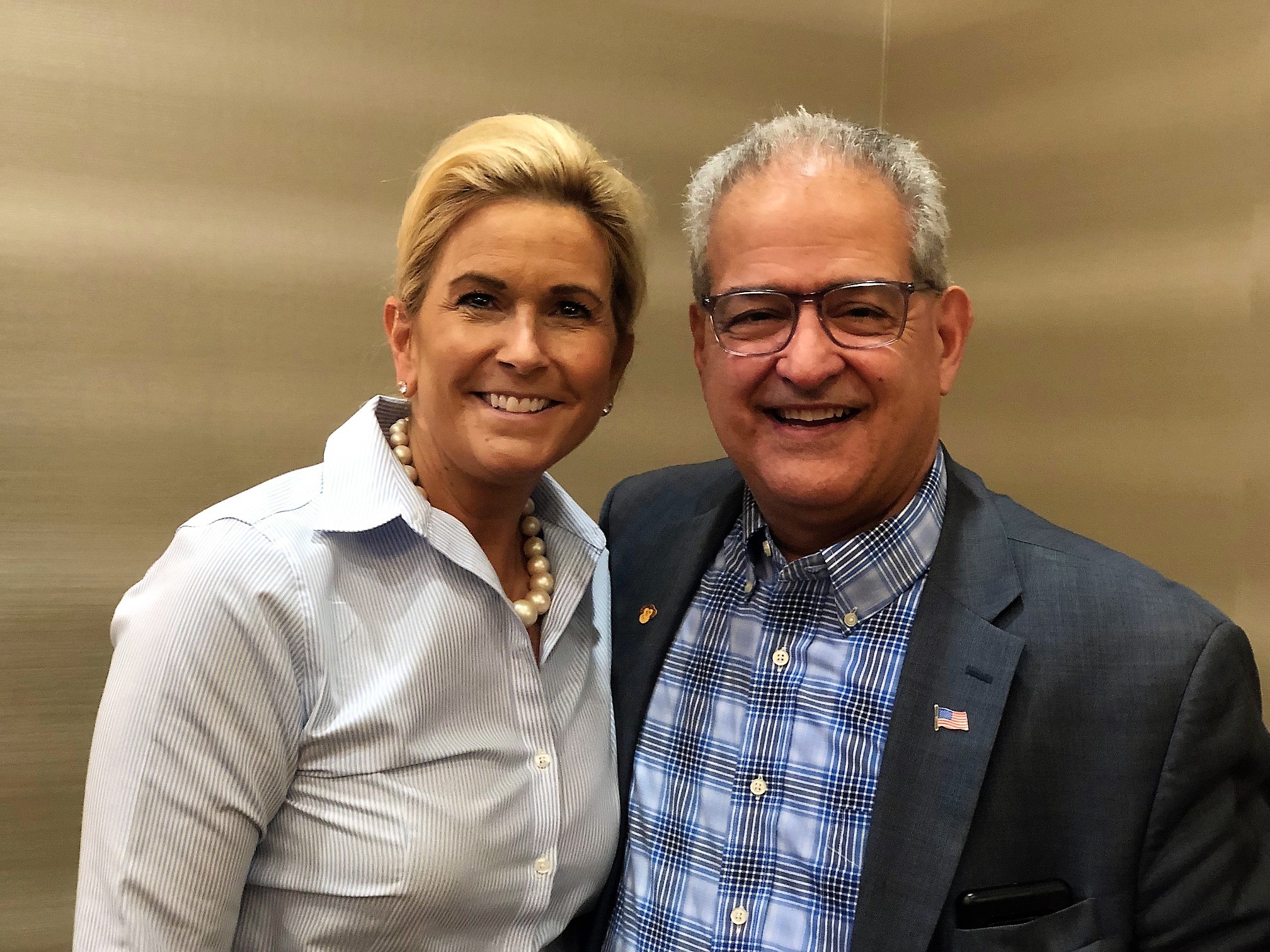 June 2021 NSME Akron/Canton Luncheon Recap
Anne Graffice, the Executive Vice President of Public Affairs for the Hall of Fame Resort & Entertainment Company, was the NSME Akron/Canton June speaker. This themed attraction is a publicly held company (NASDAQ: HOFV) and is currently trading at $4.58 per share.
She shared the three different phases of the resort and her team's vision for the future.
Three Phases
Phase I (already opened)
Phase II (where they took down 100 homes) will be under construction over the coming 12-24 months
Indoor Waterpark
The Eleven, A Hilton Tapestry Hotel
Constellation Center of Excellence, used for meetings and event
Center for Performance, potential usage for indoor sports tournaments and the NFL Alumni Academy
10-12 retail tenants
Play Action Plaza
Phase III is to be determined, but they plan to put $300 million into space across 600 acres within the designated Tourism Development District (TDD).
The Organization
The organization's President and CEO is Mike Crawford, originally from Ohio. He spent over 24 years in various leadership capacities with the Disney corporation building destination resorts and entertainment venues all around the world.
They desire to be one of the most dynamic sports and only football-themed complex in America with an integrated revenue platform.
They anticipate garnering revenue from the following sources:
The stadium
The waterpark
The hotels
Play Action Plaza and Retail
Center for Excellence
Youth Sports and
Esports and Fantasy 
They are trying to obtain a sports betting license to round off their offering.
Parting Thoughts
Anne is a Stark County native and highly excited about what this all means for the county. She shared a story that one of the demolished homeowner's daughter approached her in a coffee shop and told Ann that her parents were appreciative of the money they received from her organization and could now afford to retire in Florida. That made Ann's day.
Are You a Marketing and Sales Professional?
Please join us! We'd love to have you visit one of our meetings for FREE. Please contact Tim Dimoff for details on receiving your event sponsorship card!  
This is without exception, the single-best networking organization I belong to. They have these amazing educational events where some of the area's leading minds come to share their wisdom. It's awesome!
Why Join NSME?
It's all about you!
Complimentary workshops
Professional member recognition
Educational and networking event discounts
Online networking opportunities
Sign up for meeting updates and other news!