2018 Outstanding Community Leader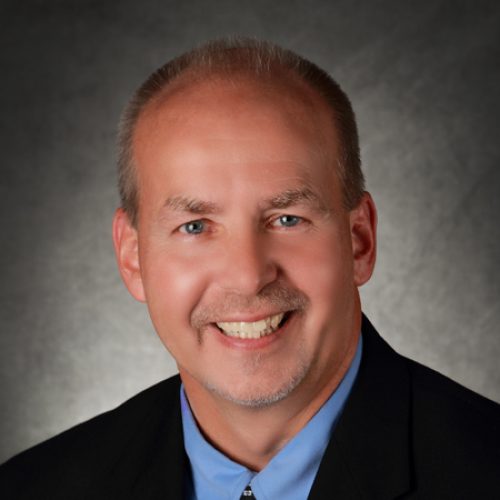 Keith Hochadel is the current President & CEO of CommQuest Services, Inc. CommQuest was created on August 3, 2015, through the merger of Community Services of Stark County and Quest Recovery & Prevention Services. Keith oversaw the two-year merger process and today guides the combined organization which serves over 19,000 clients annually and employs nearly 450 dedicated professionals. Through this merger, the organization provides a comprehensive array of services to better treat the complex needs of each client.
Under Keith's leadership, CommQuest has expanded prevention and school-based mental health services to nearly every school district in Stark County, expanded male residential treatment services,  opened a 24/7 detox facility in Alliance, and integrated several outpatient offices to offer clients addiction and mental health services in one location.
Prior to becoming the CEO of CommQuest, Keith was the CEO of Quest Recovery & Prevention Services since 2012.  During his tenure as CEO at Quest, the organization became one of Northeast Ohio's largest substance abuse treatment and prevention organizations.
Mr. Hochadel is widely known and recognized throughout the state of Ohio for his devotion to the behavioral health field. Keith is the Ohio delegate for the American Association for Treatment of Opiate Dependency (AATOD). At the state level, he is the past president of the Ohio Council of Behavioral Health & Family Service Providers. Locally in Stark County, Keith is a member of the Board of Trustees for the Stark County Family Council.
Mr. Hochadel received his B.S. Pharmacy from Ohio Northern University in 2004 and is a graduate of Malone University's Master Program in Clinical Counseling. 
This is without exception, the single-best networking organization I belong to. They have these amazing educational events where some of the area's leading minds come to share their wisdom. It's awesome!
Why Join NSME?
It's all about you!
Complimentary workshops
Professional member recognition
Educational and networking event discounts
Online networking opportunities
Sign up for meeting updates and other news!