2020 Outstanding Community Leaders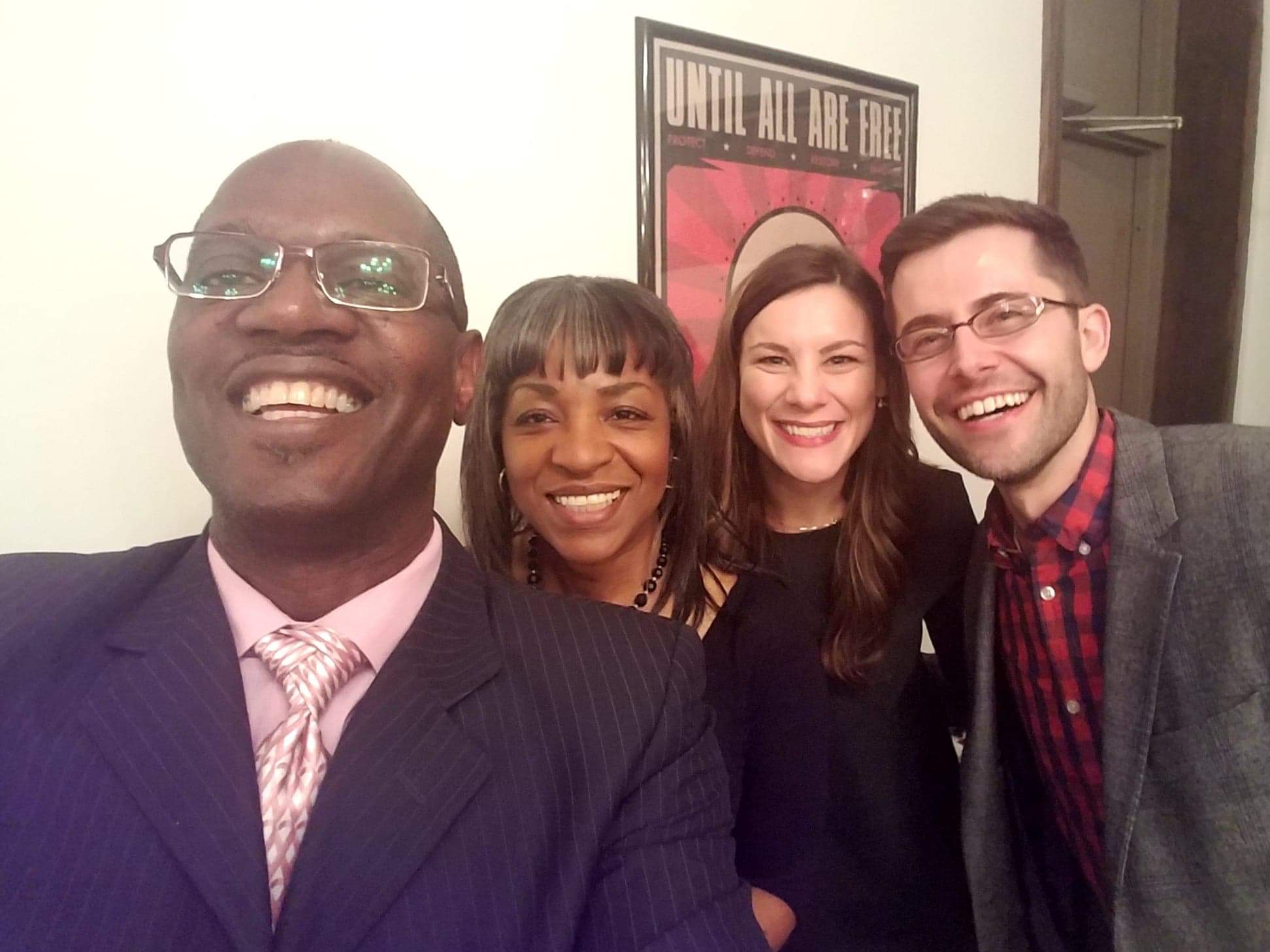 Jeremy and his wife, Christy, along with a group of friends, helped found City Hope Akron in 2013. Since then, the grassroots church and community development organization have become a consistent presence on Akron's Westside with a vision of curating a way of life centered on communing with God, cultivating restorative relationships, and carrying love forward. It is led by a group of dedicated, bi-vocational ministers who share their gifts and passions to ensure that City Hope lives out its vision.
They currently gather for worship services, share community life and serve others through The Landing open choice food pantry and the Power Pack food backpack program that sends food home with 62 students every weekend during the school year. They also offer their building on W Exchange Street, The Grand Exchange, for a rental by other individuals and organizations are looking to make an impact in the community.
Robert and Charlene have both been long-standing members of St. Ashworth Temple.  He grew up in this church, and she has been a member for over 40 years.  St. Ashworth Temple Church of God in Christ (COGIC) is a historic African American Pentecostal church which was established in Akron in 1937.  The church bears the name of its founder, Bishop Chester A. Ashworth.  In its 82-year history, there have been only four Pastors with Robert DeJournett being the fourth in succession.  He was appointed as Pastor in October 2015.  St. Ashworth's mission is to reach outside the four walls of the church to impact the surrounding community.  The church has adopted Springhill Apartments (subsidize housing complex) as its mission field, assisting with connecting residents to existing community resources aa well as meeting specific individual and family needs as they have the opportunity.
Through a friendship that began in 2016 through their respective roles at Summa Health and Heart to Heart Communications, Robert DeJournett, and Jeremy Lile started having more in-depth conversations about the impact of race in their local community and in the faith communities where they each pastored. In the height of racial tensions taking place on a national level, the two of them agreed to bring their congregations together for shared meals, conversations, and service. Thus, St. Ashworth Temple Church of God in Christ and City Hope Akron began meeting around tables to build trust and relationships as a platform for having difficult conversations about privilege, unconscious bias, inequity, race and faith, advocacy, etc.
Throughout several years, the leadership and laity of each congregation took the lead and planned various gatherings to help build bonds across racial lines: Good Friday services with a foot-washing ceremony; visiting each other's churches and homes, men's and women's nights, dinner out at a local restaurant to raise funds for a youth trip, Black History Month celebration, etc.
Through it all, the most important lesson that has been learned and reinforced is that real change happens through relationship and intentionality. 
This is without exception, the single-best networking organization I belong to. They have these amazing educational events where some of the area's leading minds come to share their wisdom. It's awesome!
Why Join NSME?
It's all about you!
Complimentary workshops
Professional member recognition
Educational and networking event discounts
Online networking opportunities
Sign up for meeting updates and other news!