2022 Executive of the Year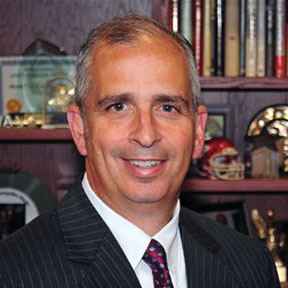 Ed Roth, Retired President & CEO of Aultman Health Foundation
For more than 40 years, Ed was part of the Aultman team dedicated to providing the Stark County, Ohio area with excellence and affordability in health care. He began his career with Aultman in 1981 and served in several managerial and executive leadership positions.
From 2001 to 2021, he served as President and CEO of Aultman Health Foundation, an independent regional not-for-profit health care system serving Stark and surrounding counties in Ohio. Aultman Health Foundation includes Aultman Hospital, Aultman Specialty Hospital, Aultman Alliance Community Hospital, Aultman Orrville Hospital, Aultman Woodlawn Post-Acute Care Services, AultCare Healthcare Plans, Aultman College, a physicians Independent Health Collaborative, Aultman Medical Group physician practices, a wide array of Outpatient Centers and more than 7,100 colleagues all focused on a mission to Lead the Community to Improved Health.
Born and raised in Stark County, Ed is a graduate of Canton Central Catholic and the University of Akron. He has been an active member of the community and a board member of the following agencies and organizations: Ohio Hospital Association, Pro Football Hall of Fame, and Stark County Catholic Schools. He has also taken leadership roles in the community, serving on boards and chairing many organizations and events over the years including the American Hospital Association Regional Policy Board, Akron Regional Hospital Association, Canton Regional Chamber of Commerce, Ohio Business Roundtable, Stark Development Board, Walsh University, Akron Canton Regional Food Bank Harvest for Hunger Campaign, Wilderness Center Earthly Delights Campaign, Arts In Stark Campaign, Central Catholic High School Capital Campaign, and Greater Stark County United Way Campaign.
Ed and his wife Terri have 4 grown children, 2 grandchildren and are expecting 2 more grandchildren in 2022. They reside in Jackson Township.
This is without exception, the single-best networking organization I belong to. They have these amazing educational events where some of the area's leading minds come to share their wisdom. It's awesome!
Why Join NSME?
It's all about you!
Complimentary workshops
Professional member recognition
Educational and networking event discounts
Online networking opportunities
Sign up for meeting updates and other news!