The US Marshals Service: Modern Day Federal Law Enforcement


Marshal Elliott will speak about the history and missions of the US Marshals Service and the innovative programs being used, including ones he created right here in the Northern District of Ohio. In light of speaking on the anniversary of 9/11, he will also talk about our agency's response to the attack and how it changed law enforcement.

• - History of the USMS
• - Unique missions and innovative programs of the USMS
• - Cooperation among law enforcement agencies
Peter J. Elliott Bio:
Peter J. Elliott was appointed as United States Marshal for the Northern District of Ohio on March 10, 2003, and is the longest-serving United States Marshal in the history of the State of Ohio. Marshal Elliott grew up in Lakewood, Ohio and graduated from St. Edward High School and Capital University with a degree in Public Administration.  He has been in law enforcement for over 33 years in northeast Ohio, first as an undercover narcotics agent, then as Deputy U.S. Marshal and later as an ATF agent.  He has created many new and innovative programs to increase collaboration between federal, state and local agencies and to involve the community in making their streets safer.  Most notably, in 2003 Marshal Elliott created the Northern Ohio Violent Fugitive Task Force, which has now arrested more than 40,000 fugitives; in 2005 he created the Fugitive Safe Surrender Program which has led to the peaceful surrender of nearly 60,000 fugitives nationally; and in 2015 he created a Cold Case Unit that tracked down and arrested the longest running fugitive in the history of the United States Marshals Service, captured after 56 years on the run.  Marshal Elliott has been recognized with numerous national and local awards for his work.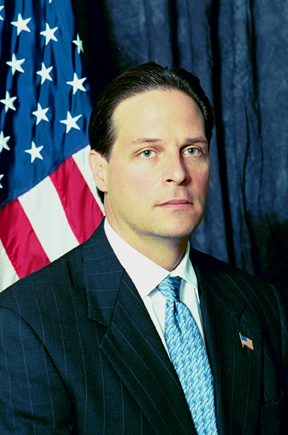 Registration is now closed for this event.
100% Secure SSL Encryption by Stripe
This is without exception, the single-best networking organization I belong to. They have these amazing educational events where some of the area's leading minds come to share their wisdom. It's awesome!
Why Join NSME?
It's all about you!
Complimentary workshops
Professional member recognition
Educational and networking event discounts
Online networking opportunities
Sign up for meeting updates and other news!