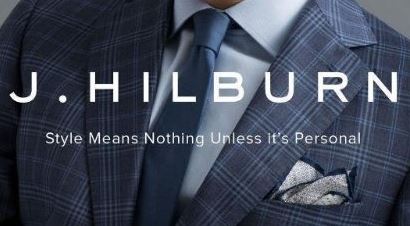 Anne Hydock Diversifies From Tradeshows to Fashion-Forward Men
After four years of selling well-designed tradeshow displays, Anne Hydock decided to employ her fine taste in an unexpected way: dressing men. Sure, it's not the same thing, but she has a good eye for what fits and a flair for fashion.
Men who don't like to shop and are looking to upgrade their personal style should consider checking with Anne who is an Independent Personal Stylist with J.Hilburn Men's Clothier. Anne provides personal service and meets with clients at their offices or other convenient locations. Her new business was recently promoted in the fashion pages of The Plain Dealer. (See the 11th paragraph.) 
"My goal is to help my clients look their best every day. We offer custom and formal wear at a third of the retail price from the finest mills in Italy," says Anne. "Our line also includes ready-to-wear sports coats, casual wear, shoes, outerwear, accessories and extended sizes." These items can be ordered on Anne's website and delivered in a few days. The company offers a 100% fit guarantee.
Men looking to step up their game can contact her for a free consultation at annehydock.jhilburn.com
Of course, if you are looking for an updated style for your exhibit or graphics, give her a call for that, too.
This is without exception, the single-best networking organization I belong to. They have these amazing educational events where some of the area's leading minds come to share their wisdom. It's awesome!
Why Join NSME?
It's all about you!
Complimentary workshops
Professional member recognition
Educational and networking event discounts
Online networking opportunities
Sign up for meeting updates and other news!