"Using Leverage to Rapidly Scale Your Business" by Michael Sirpilla, Co-Founder and CEO of Society Brands Inc.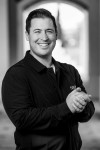 Putting the right team in place

Raising capital to fund your company's vision

Creating systems and processes to streamline operations

Making strategic and bolt-on acquisitions
Michael Sirpilla, Co-Founder and CEO, of Society Brands Inc.
Society Brands is a tech-enabled consumer products company that acquires e-commerce native brands. Society Brands provides meaningful liquidity for the founders of each acquisition while allowing them to stay onboard with their brand. The founders also have the ability to
roll equity into Society Brands parent company so the founder can enjoy a second exit down the road that will likely be bigger than the first.
Michael grew up in Ohio and has been in and around retail his whole life and has extensive M&A experience throughout his career and been part of multiple business ventures where he's primarily focused on organic growth. He founded a financial services wholesale agency with 40 direct reports and built it to a multi-million-dollar business. He also partnered in a population health management business and scaled it from $0 to $150MM in revenue within five years. With Michael as CEO, Society Brands raised $205MM to continue their rapid consolidation in the e-commerce sector and has completed many acquisitions since inception.
Registration is now closed for this event.
100% Secure SSL Encryption by Stripe

This is without exception, the single-best networking organization I belong to. They have these amazing educational events where some of the area's leading minds come to share their wisdom. It's awesome!
Why Join NSME?
It's all about you!
Complimentary workshops
Professional member recognition
Educational and networking event discounts
Online networking opportunities
Sign up for meeting updates and other news!